Solihull Society of Arts was set up in 1944 and today has six sections – Art, Drama, Local History, Recorded Music, Solihull On Stage and SOSage Factory. The longest-running society for the practice and appreciation of the arts in Solihull, we celebrated our 75th birthday in 2019.
Each section has a varied programme of events running throughout the year and we're always looking for new members. See each section's page for more information and get in touch if you're interested in joining!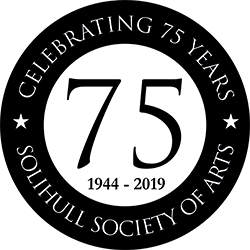 Formed during the Second World War by Lady Robert Bird (daughter-in-law of Sir Alfred Bird – of Bird's Custard fame), Dr. Richard Wassell (then organist at St. Alphege Church) and Mr A.R. Thompson (then Headmaster of Solihull School), the early society had three sections – Literary, Music and Drama. While other sections have come and gone, the society has always existed to improve the cultural life of the borough and continues to do so today.
Initially productions were staged in the old Council House in Poplar Road, then at the Civic Hall until Solihull Library Theatre was built in 1976. The society also purchased 50 Lode Lane in 1969 and the downstairs was knocked through to create the Studio Theatre.
With the sale of the house in 2002, the Solihull Society of Arts entered into a partnership with Alderbrook School to help finance the school's performing arts space, The Edge, and the society moved its activities to the Alderbrook site, where it has been based since.

---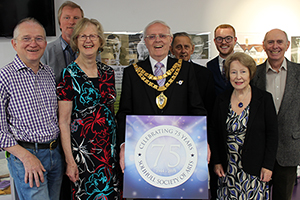 Thanks to everyone who visited the Solihull Society of Arts Exhibition at The Core Theatre!
An exhibition exploring the history of Solihull Society of Arts was hosted throughout 2019 as we celebrated turning 75 years old.
The exhibition gave the opportunity to see items from our archives and find out how we've changed from when we were founded in 1944 to the thriving organisation we are today.
---